Aluminum Handle Leather Flogger Blk By Rouge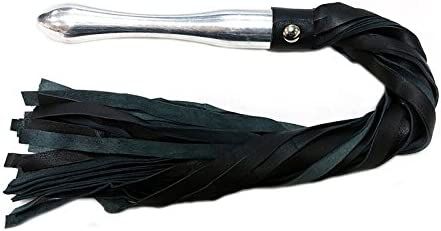 Aluminum Handle Leather Flogger Blk By Rouge
Black leather flogger with a fine finished aluminium handle.
Sensuous luxury spanking.
This bondage flogger is made of the A grade leather with perfect weight.
It will enhances blood flow to the targeted area which makes it more sensitive and pleasurable. Positioning is also important in this play and also blindfolding your partner adds to the sensations.