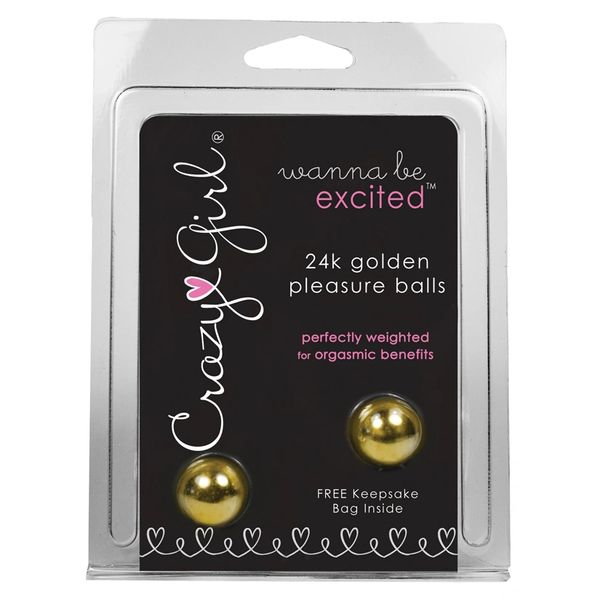 Ben Wa Balls
The only pleasure balls of its kind! These perfectly weighted and sized chromium steel balls are plated in durable & luxurious 24K Gold, or bright Silver and won't chip, crack or peel.
They are designed to help increase muscle strength during Kegel exercises, which allow for stronger PC muscle for intensified orgasms and better control of incontinence.
Includes velvet keepsake bag for storage.