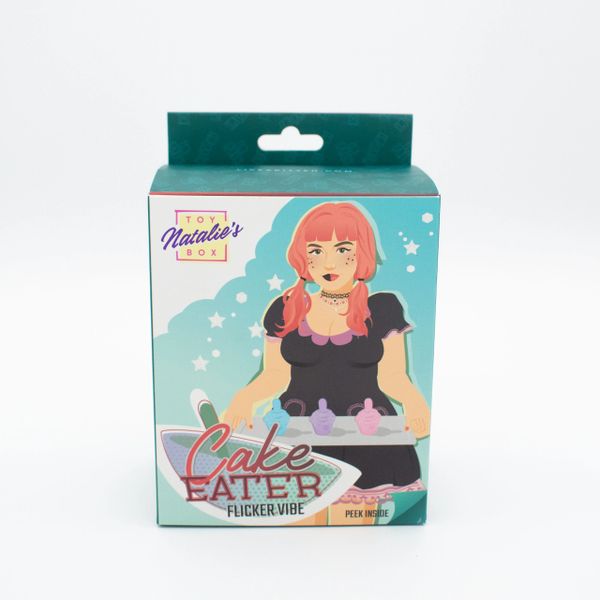 Cake Eater Clit Flicker
Who doesn't want to have their cake eaten? Look no further! Cake Eater knows how to find your sweet spot! This delicious cupcake hides quite the surprise! Satisfy your "sweet tooth" with this mouth watering treat! Cake Eater will have you drooling for all the right reasons.
Cake Eater is a magnetic rechargeable flicker stimulator. The soft tongue at the top of the cupcake flicks the spot for enhanced pleasure! Use on the clitoris, nipples, or anywhere you please! Crafted with the best silicone material, this toy has 10 flicking modes for a range of play possibilities. The flicking motion flicks at orgasmic speeds, mimicking the feeling of oral or finger play.
Available in Pink, Blue and Purple.
Pair with your favorite stimulant or supplement for enhanced sensations!
Features:
Includes Custom Storage Box for Safe Keeping between Play
Discreet & Non-Phallic Design
Perfect For Partner Play or Solo Use
10 Functions
ABS Silicone
Waterproof
Magnetic USB Charging
Charging time: 2-hours
Running time: 2-hours
Compatible with Water-Based Lubricant