Coochy After Shave Protection Mist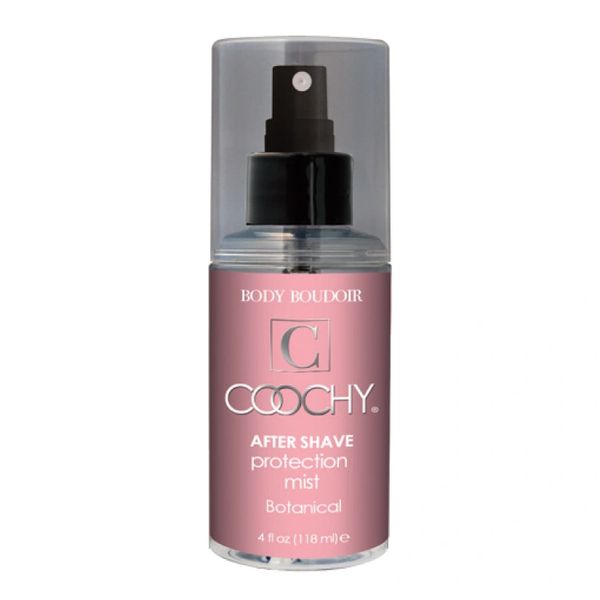 Coochy After Shave Protection Mist
Specially formulated to provide a protective veil between newly shaven skin and clothing to inhibit irritation. Coochy After Shave Protection Mist is made with Skin Conditioning & Soothing Agents to Close Pores after Shaving/Waxing.
It may be used daily for continuous protection and is safe to use on intimate areas anywhere on the body including the face.
The special multi-directional sprayer on this 4 oz. bottle is designed to mist skin anywhere, and even sprays upside down!