Crazy Girl Soy Massage Candle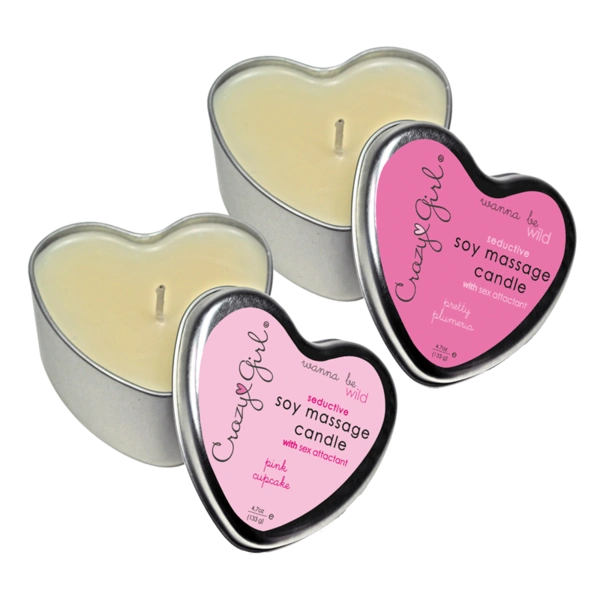 Crazy Girl Soy Massage Candle
Candlelight…Seduction…Massage… A Diva's Trio of Favorites.
As the delightfully fragranced candles burn they liquefy into warm moisturizing oil to enrich skin and enhance any loving touch or body massage.
Made with natural soy oil and other skin conditioning oils for a skin conditioning, warm body massage. Adorned with hemp wicks for a body & environmentally friendly massage candle.
Available in 2 Scents:
Pretty Plumeria

- A vibrant, sweet floral aromatically influenced with tropical fern & island breeze… an aphrodisiac medley that is almost sinful.
Pink Cupcake - A playfully soft fragrance with the sweetness of sugar, cotton candy, vanilla musk & light fresh 

berries… a simply irresistible combination for flirty little moments.
Features:
Provides soft, ambient light
Provocative fragrances are pleasing to the senses
Soy candles burn cooler and cleaner than wax
Will not burn skin as soy oil melts to only two degrees above normal body temperature
Leaves no candle wax or residue
Designed for all skin types
Infused with Pheromones to Enhance Sex Appeal
Paraben-Free, Sugar-Free, Sulfate-Free
4 oz Tin.