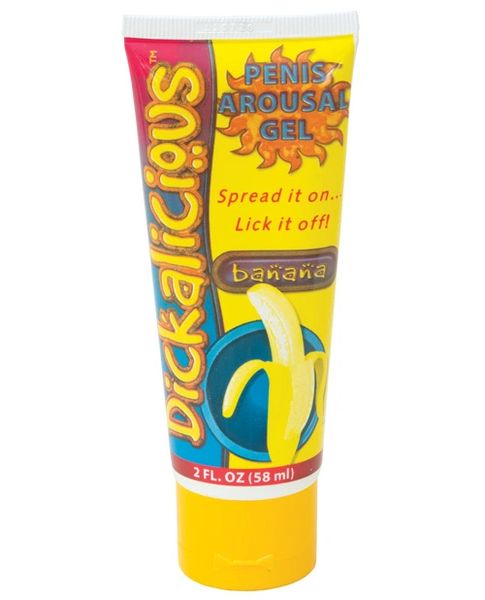 Dickalicious
Watch your lover literally grow wild with sexual excitement as you spread on and lick off this flavored penis arousal gel.
This edible body topping, designed specifically for oral sex, will excite your partner thanks to its special ingredients, formulated to stimulate the penis. 
Your partner will love having his enhanced member ravaged while you get a delicious treat - everybody gets a good oral experience with Dickalicious!