Elite 7x Sexul Exciter Ruby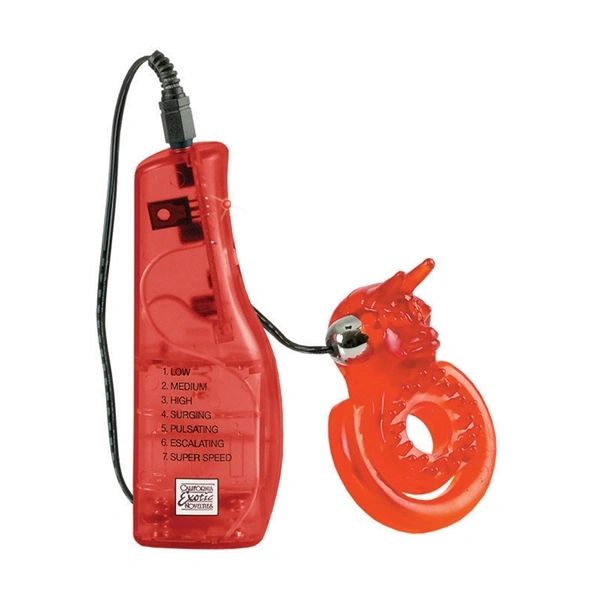 Elite 7x Sexul Exciter Ruby
This super stretchy dual ring enhancer provides stimulation for him and for her. The removable bullet features 7 functions of vibration, pulsation, and escalation, can be used on its own, and plugs into a controller with glow-in-the-dark controls.
The ring features a unique bill design that cradles her C-Spot between the bull's horns and nose, focusing the contact vibrations right where they're needed most. The scrotum band not only offers him additional stimulation and support, but helps keep the stimulator firmly in place.
Powerful removable bullet with plug-in jack

Easy one touch activation

Glow-in-the-dark controls

TPR (enhancer) ABS with silver plating (bullet)
3"x 2.5" (enhancer)
1.5"x .6" (bullet)
This item uses 3 AAA batteries, not included.