Fetish Fantasy Series Candy Ball Gag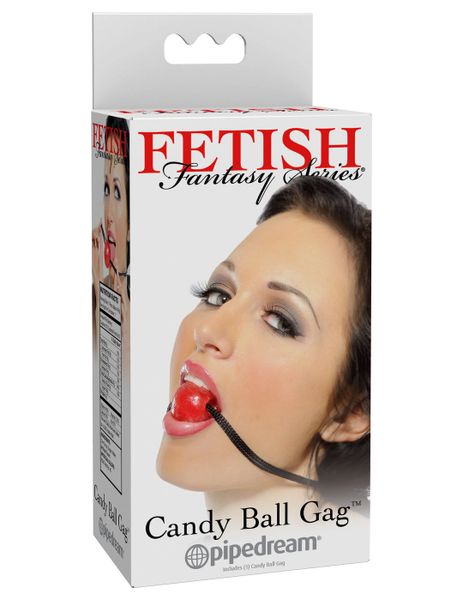 Fetish Fantasy Series Candy Ball Gag
Fetish Fantasy Series Candy Ball Gag
Description 
Don't say a word! Teach your lover the meaning of submissive in no time with this naughty Beginner's Ball Gag. You're in control over when your lover can or can't speak- act out your fantasies and fulfill your desires while your partner is gagged and silent. The firm candy gag sits snugly in your mouth and adjusts easily with sturdy nylon straps. 
Who said ball gags should really make you gag?  
This edible Candy Ball Gag is the tasty treat that will keep your loved one silent and smiling with a sweet tooth! The hard-candy fits securely in your partner's mouth, while the string harness easily adjusts to comfortably fit most sizes. It's perfect for beginners and anyone who wants a better tasting alternative to rubber or plastic ball gags. They won't want to take it out of their mouth!
Features & Benefits
• Cherry Flavored Hard Candy

• Adjustable Rope Headstrap

• Ball Gag Diameter 3.8 cm

Package Includes  • (1) Candy Ball Gag