GoodHead Deep Throat To-Go Spray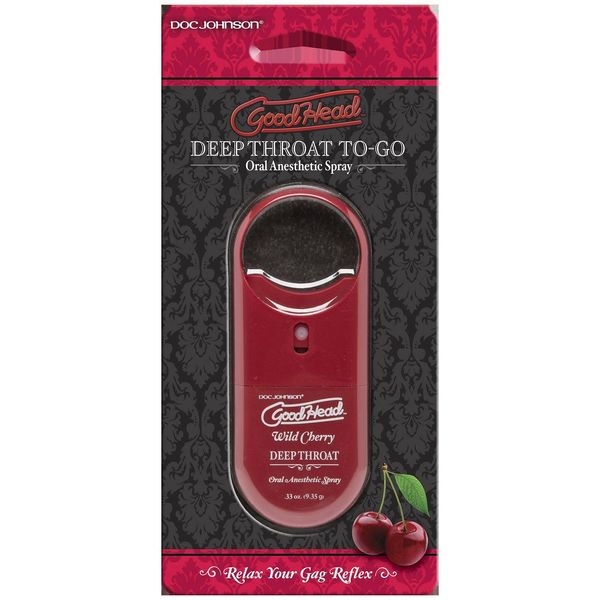 GoodHead Deep Throat To-Go Spray
GoodHead is a flavored desensitizing spray specially formulated to reduce the discomfort associated with oral sex. The refreshing mist contains a mild numbing agent that coats the back of the throat, helping to suppress gag reflex and prevent discomfort during oral sex. Discreet enough to take with you wherever you go, this special spritz doubles as a breath freshener as well.
Made in the USA
Travel Size - Can Easily fit in your purse or bag
Strong Flavor - Can Double as a quick breath freshener
Supresses Gag Reflex - Enhances Deep Throat Abilities
Mild Numbing Agent - Allows you to go the Length
- Just Spray 2-3 Squirts into your mouth. This fast acting formula will allow you to be ready in minutes! Use as directed and follow all warnings on the package.