Icon Fashonistas Nipple Suck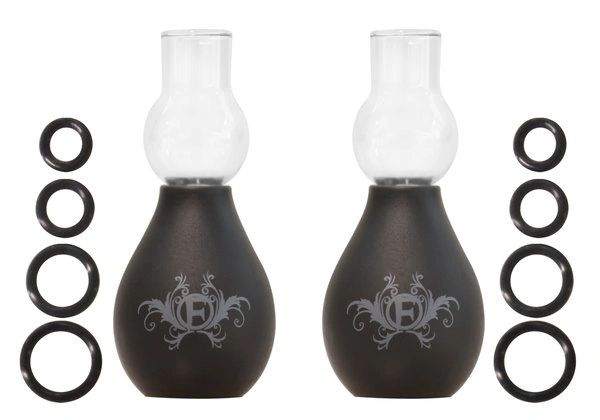 Icon Fashonistas Nipple Suck
Beautiful glass nipple suckers with elegant rubber squeeze bulbs printed with divine Fashionista flourishes. Includes 3 different size rings per pump.
Two ways to enjoy:
1. Slide the rubber ring over the glass cylinder, squeeze the bulb to suck the nipple into the cylinder, slide the black ring over the erect nipple and remove the nipple sucker for perfectly puckered nipples that stay erect with the help of the black rubber nipple ring.
2. Use the same way except leave the suckers suspended and held in place by suction alone. Visually stunning and feels oh so good. It's all part of the Fashionista approach to life and love… there pain meets pleasure, and orgasmic bliss is just a sting away.
Glass and Rubber
2.62" x 1.19" x 1.19"