Leather Mask w/d-ring & Padlockable Buckle Strap By Rouge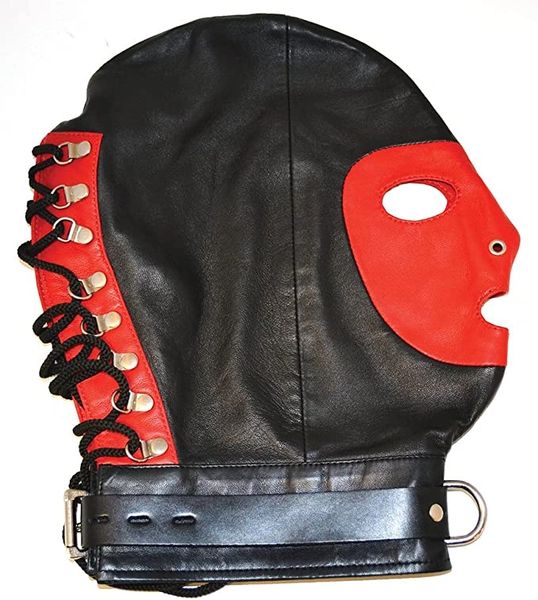 Leather Mask w/d-ring & Padlockable Buckle Strap By Rouge
Black soft leather lace tie hood. 

This hood is bound to stand out with its colorued front and back leather.

D-ring on front for restraints or leads.
Lockable buckle.
Two opening for eyes.
Two opening for each nostrils and mouth opening.
One size fits most with buckle fastening Collar according to you neck size or hair style.
Neck size up to 17 inches.