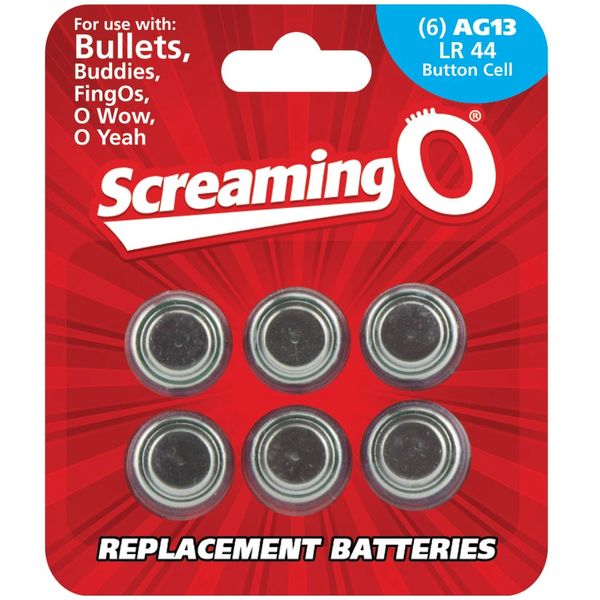 LR 44 AG13 Batteries
The Screaming O AG13 Battery Pack keeps power at your fingertips with a portable and convenient battery replacement packs.

This set includes enough refills to keep your favorite Screaming O mini vibes, vibrating rings and massager at full power and ready when you need them. Perfectly packaged for your purse, pocket or bedside table, these refill packs keep your AG13 batteries organized and in one place. Purchase a pack with your new Screaming O sex toys and you'll never need to make a midnight battery run again!