Nipple Nibblers Cool Tingle Balm - Assorted Sour Flavors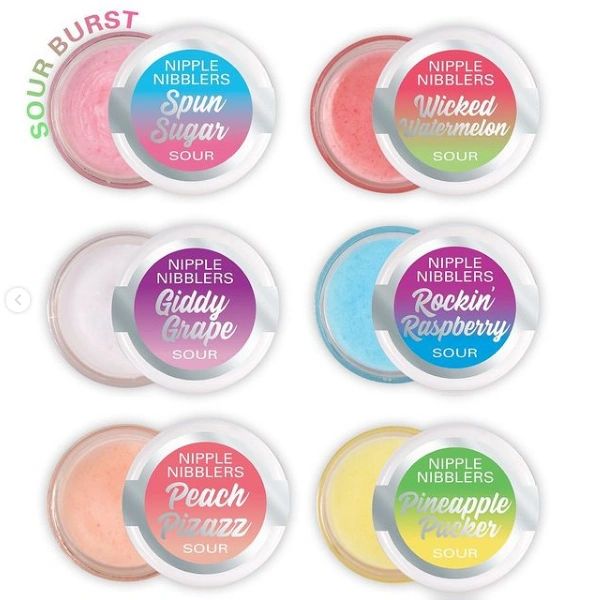 Nipple Nibblers Cool Tingle Balm - Assorted Sour Flavors
Add a new level of cool to foreplay with Nipple Nibblers sour flavor tingle balm. 
The kissable formula provides a tasty and delightfully tingling sensation for enhanced arousal.
This cool and creamy balm will have your nipples smiling and your taste buds tingling. It not only plumps and sensitizes, but flavors as well!
Nipple Nibblers can also be used as a lip balm and a cuticle conditioner.
Available in 6 scented flavors:
Spun Sugar
Giddy Grape
Peach Pizazz
Wicked Watermelon
Rockin' Raspberry

Pineapple Pucker
Features:
Provides great lubricity for nipple play
Infused with menthol for irresistible nipple arousal
Heightens sensitivity to nipples with every touch
Additional Info:
3g Jar.