Pillow Talk Flirty Luxurious Mini Massager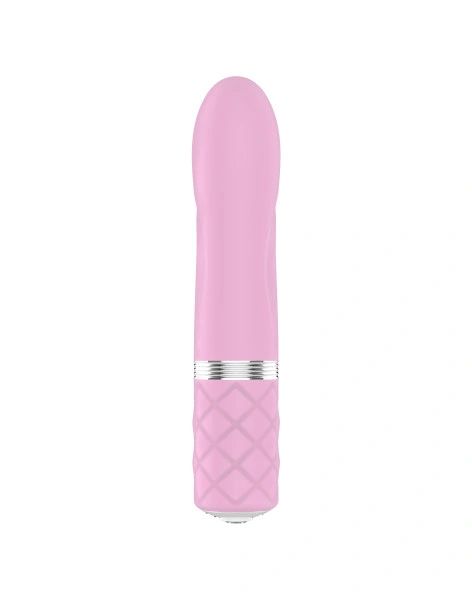 Pillow Talk Flirty Luxurious Mini Massager
Pillow Talk – Flirty Mini Massager
A delicate and stylish mini vibrator perfect for clitoral enjoyment.
Delightful Mini Massager
Swarovski Crystal Design
Seductive Silicone Material
Rechargeable
The Pillow Talk range is a stunning new range of beautifully designed sex toys with wonderful enjoyment in mind.
Delightful Mini Massager is quite simply beautiful. From the tip of the bullet style mini massager to the bottom where the controls are, the whole 10cm and 2cm in width of the Flirty Mini Massager is so pretty. But style and prettiness isn't everything when it comes to the Pillow Toy sex toys, you will receive positive power and multiple levels of functions to enjoy as well as their visual appeal.
Swarovski Crystal Design is just that bit extra with the design of all the Pillow Talk range. It looks great but doubles as the controls. Click your Swarovski Crystal to each individual level to receive a different selection to enjoy.
Seductive Silicone Material, really of course it is this just emphasises the pleasant and feminie elegance of the bullet massager.
Rechargeable adult toys are just the best, you don't have to worry about batteries. Yeah!
You will fall in love with the Pillow Talk range, we have. You will want to make sure it lasts a long time by taking care of your toys. Always clean with anti-bacterial toy cleaner after use and store in a cool dry environment.