Pipedream Pump Worx Beginner Power Pump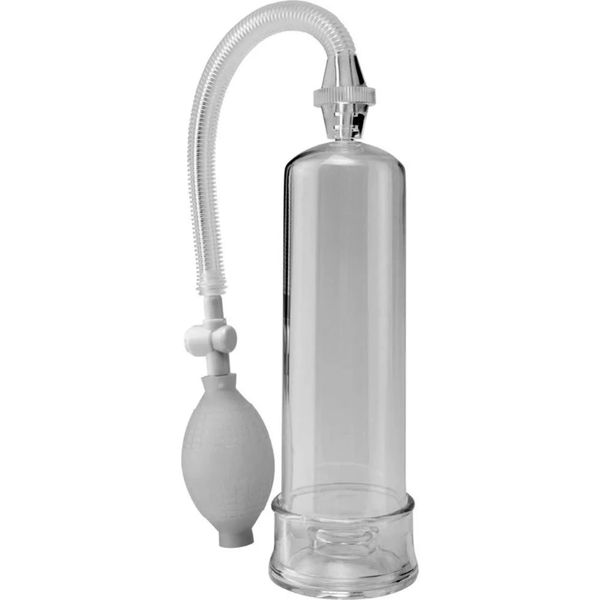 Pipedream Pump Worx Beginner Power Pump
The Beginner Power Pump from the Pump Worx Collection by Pipedream will give you the size and confidence you have always dreamt about without any harmful side effects.
With each squeeze of the medical-style pump ball, your pleasure rod will grow bigger, thicker, and swell with power.
Once you penetrate the smooth, flexible PVC opening, you'll quickly discover throbbing, rock-hard erections that feel great and last and last with no midway performance letdowns.
The clear vacuum tubes allow you to watch your cock grow, and the quick-release valve relieves pressure with a push of the button.
Pump Worx Beginners Power Pump measures 7.5" (19 cm) long and has a comfortable 6" girth (2" diameter) of suction chamber.
Stretchy entry sleeve will accommodate most.
To prolong ejaculation, slide the included enhancement ring over your shaft so that it's nice and snug.
Ultra-tight squeeze will prolong cumming, maintain your erection, and extend the fun.
Beginner Power Pump also includes the following accessories: FREE Personal Lubricant Sample, FREE Toy Cleaner Sample, FREE Penis Enlarger Cream Sample, FREE jelly cockring.