Screaming Squirrel Air Pulse & G-Spot Vibrater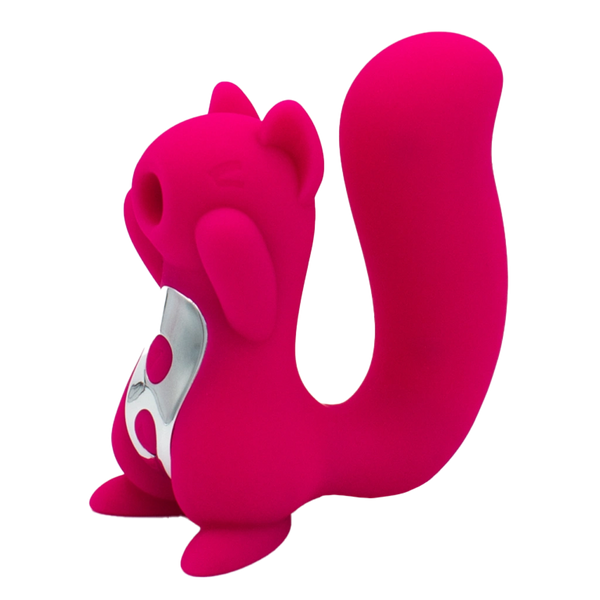 Screaming Squirrel Air Pulse & G-Spot Vibrater
SCREAMING SQUIRREL is SSSS-CREAMIN' for a good time! Let this mating call be a mind blowing experience you never knew was possible! This amazing creature will make you squirrelly in all the right ways!
Screaming Squirrel is a multi-function toy with air pulse and vibration capabilities. The mouth of the squirrel fits perfectly around sensitive areas such as the clitoris or nipples. Insert the tail and enjoy the curved design as it hits your G-spot or P-Spot! Both motors are independently controlled for unlimited play options. The tail is flexible for superior comfort during use.
Pair with your favorite stimulant or supplement for enhanced sensations!
Features:
Includes Custom Storage Box for Safe Keeping between Play
Discreet & Non-Phallic Design
Multifunctional: G-Spot or P-Spot & Clitoral Stimulation
Perfect For for Partner Play or Solo Use
Dual Motors- Independently Controlled
Vibrator (Tail): 10 Functions
Pulse (Mouth): 10 Functions
Flexible Tail for Added Comfort
ABS Silicone
Waterproof
Self Healing USB Charging
Charging time: 2-hours
Running time: 1-hour
Compatible with Water-Based Lubricant