Swiss Navy Toy and Body Cleaner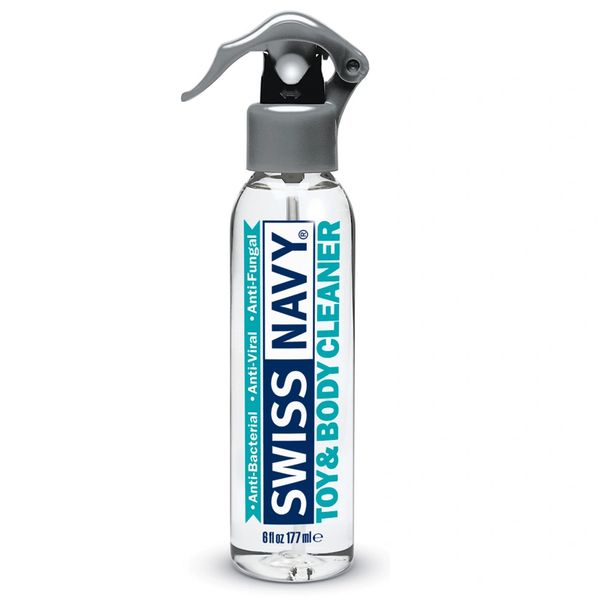 Swiss Navy Toy and Body Cleaner
Designed for hygienic cleaning of toys and intimate areas, Swiss Navy Toy and Body Cleaner boasts a powerful, yet gentle, dermatologically-tested formula that is anti-bacterial, anti-viral, and anti-fungal for a clean, fresh, and healthy experience every time you use it.
Ultimate cleansing
Easy to use: Spray, wipe, rinse, then air dry.
Excellent at cleaning toys AND body after silicone lubricant use
Up to 50% more product at the same price as other brands
After toy play, spray the toy with a complete coating of the cleaner. Wipe the toy with a clean cloth and rinse the toy with water. Air dry the toy for the next use.Swiss Navy Toy & Body Cleaner excels at cleaning toys when silicone lubricants have been applied.
6 oz. Spray bottle.