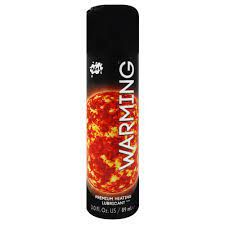 Wet Warming Lubrication
Wet Warming Premium Heating is a water base 
 lubricant developed to enhance intimacy by providing gentle hearing sensation.
Smooth and non greasy lube can be used on nipples and erogenous zones to deliver an intense experience which leads to easy love making 
.
Unscented and colorless i
ntimate gel with a high-quality 
formula of Vitamin E
 suits for use with all types of toys and 
for warming massage
 as well.