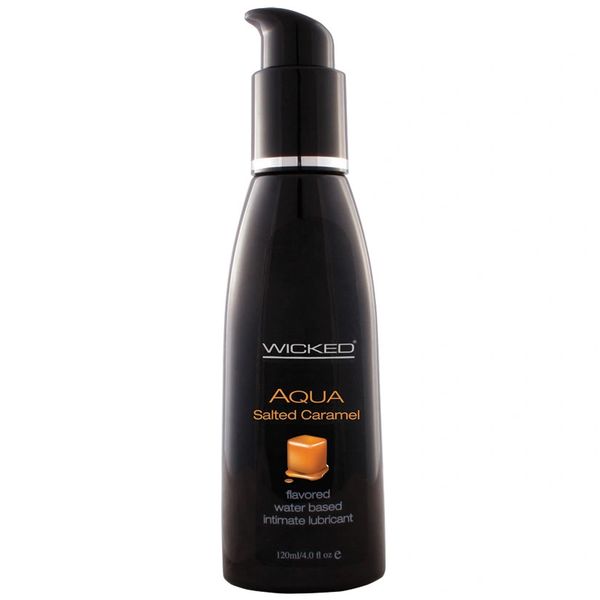 Wicked AQUA Flavors
Kissable, Lickable and Delicious, AQUA Flavors add subtle taste to enhance oral pleasures. Light & silky, this water based formula is the perfect sensual combination of an elegant lubricant and a flavor sensation.
This delicious and unique variety of flavors uses Stevia, a natural sweetener from the Sunflower family that's 200 times sweeter than sugar has zero calories.
AQUA Flavors are formulated with Olive Leaf Extract (a natural bio-static) which helps to prevent the spread of any bacteria, fungus, or molds.
Long Lasting

Latex Friendly

Paraben-Free

Never Sticky

No Aftertaste

Vegan - No Animal By-products or testing

Available in 3 tempting true-to-life flavors:
Candy Apple

Vanilla Bean




Salted Caramel
4 oz. Locking pump bottle.