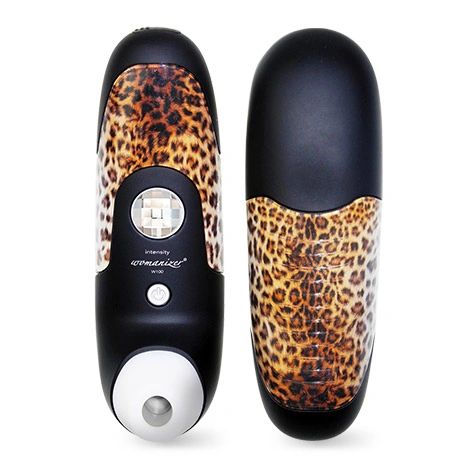 Womanizer Delight
The revolutionary PleasureAir technology used by Womanizer has nothing to do with vibration. During the stimulation process, PleasureAir gently draws the clitoris into the soft silicone tip using gentle suction, and surrounds and stimulates the user with gentle, yet incredibly effective, pressure waves. This creates fast – and often multiple – moments of pleasure.
Womanizer is the first pleasure product to use this patent-pending, innovative stimulation technique, which enables the clitoris to be stimulated without contact. It's a whole new pleasure experience!
The palm-sized, lightweight device is incredibly easy to use, and because it is not a vibrator, there is less chance of discomfort or numbing to either the hand holding Womanizer nor a woman's erogenous zone.
Key Features:
Touchless stimulation via PleasureAir Technology
5 levels of intensity are precisely adjustable
Triggers multiple orgasms
An incredible new feeling of pleasure
Additional Info:
USB Rechargeable lithium ion battery
Easy-clean light up silicone stimulation head
In the Box:
Womanizer
Silicone stimulation head
Storage Box
USB cord and plug
Owner's manual